FoxyUtils' Origin Story
FoxyUtils is only a few months away from its 8th birthday, but it feels only yesterday that we were discussing the need for PDF tools.
To celebrate FoxyUtils' 8-year anniversary, we decided to share a bit of our journey with you.
Almost 1,000 of you shared your experiences with us in our latest
survey
, let us reciprocate 🙂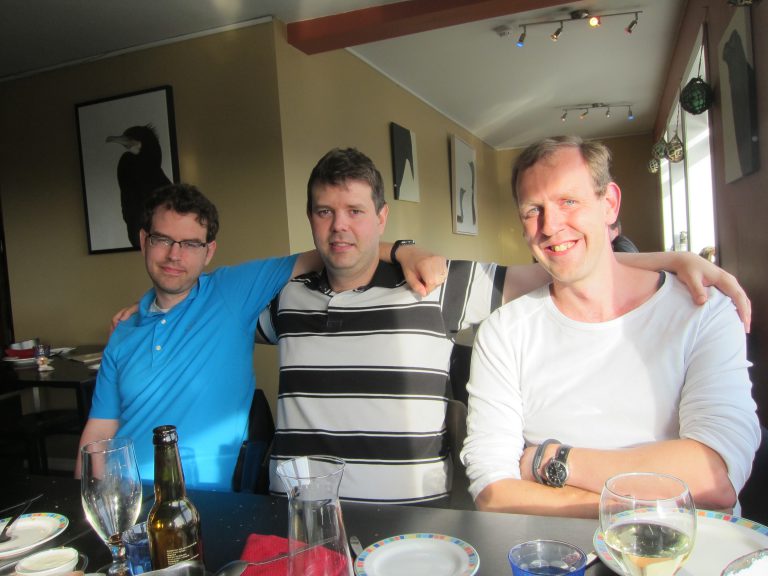 With our brother-in-law Einar who is a big fan of FoxyUtils and uses it all the time.
How it all started.
Gus:
As an electrical engineering student, I needed to work a lot with PDF documents to submit my assignments. I often had to merge and split the PDFs, and I had to access them from various computer labs. The whole process was tedious.
FoxyUtils was born out of my own need for better tools as a university student.  
Alf:
Since we were kids, we always collaborated on solving problems, so when we got together for Christmas in 2008, we immediately brainstormed ways to solve Gus's PDF troubles – and everyone else's frustrations!
I always wanted to have my own business, but only if I could create a truly useful product. This seemed the perfect opportunity.
As both Gus and I love to create, we built a quick prototype very fast.
The importance of a supportive partner.
Gus:
From the very beginning, we wanted to
make the tools accessible to everyone everywhere
, so we set out to create a collection of online tools. I set out to follow my interest in computer hardware and understanding how things work, and along the way developed a passion for biology and ended up with a Ph.D. in Biomedical Engineering. After studying in the US, I moved back to Iceland to focus on FoxyUtils.
It is one of those true cliches that the most important choice you can make is who you choose as your partner in life.
My wife Yanan has been a strong supporter of all I do and we have two wonderful boys.
Alf:
I couldn't agree more! I have been happily married to my wife Thi Dar for over 10 years, and she has been a wonderful supporter of my passion for computer software and hardware.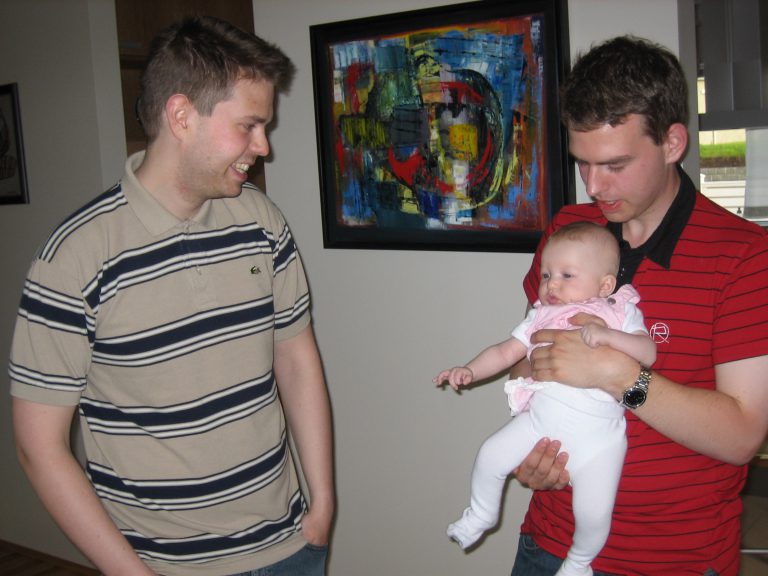 Family time!
FoxyUtils
Gus:
One of the questions we are asked a lot is
how we came up with the name
…it was quite serendipitous, really. I think I came up with BoxyUtils…
Alf:
…And I changed the B into an F…I always liked foxes! Hence FoxyUtils. This is pretty much how we work:
we are able to build on each other's ideas and insights.
Our Vision
Gus:
We started by creating solutions for our own PDF needs and as more and more people started to use them, we kept developing tools our users asked for, while improving existing tools based on their feedback.
Alf: Even after 8 years, we read all the emails we receive and just added a new Feedback Forum to the site
, to facilitate more interactions. We love hearing from you, send your feedback any time 🙂
Growing Pains
Gus:
Growth is exciting and also comes with its own pains. With increased usage and tools, at the beginning it was challenging to keep all our services equally responsive.  For example, when we added conversion of EPUB to PDF to FoxyUtils, it was imperative that it not affect users of our Merge PDF service which was always very fast.
A document conversion is inherently more intensive than merging, so we designed our architecture to process all operations fast and in parallel.
And we built FoxyUtils with the commitment to being able to grow, so we can help more and more professionals handle PDF files.
Alf:
This is one of the reasons I love FoxyUtils:
from the very beginning, we set out to build useful, practical tools that can help millions of people all over the world.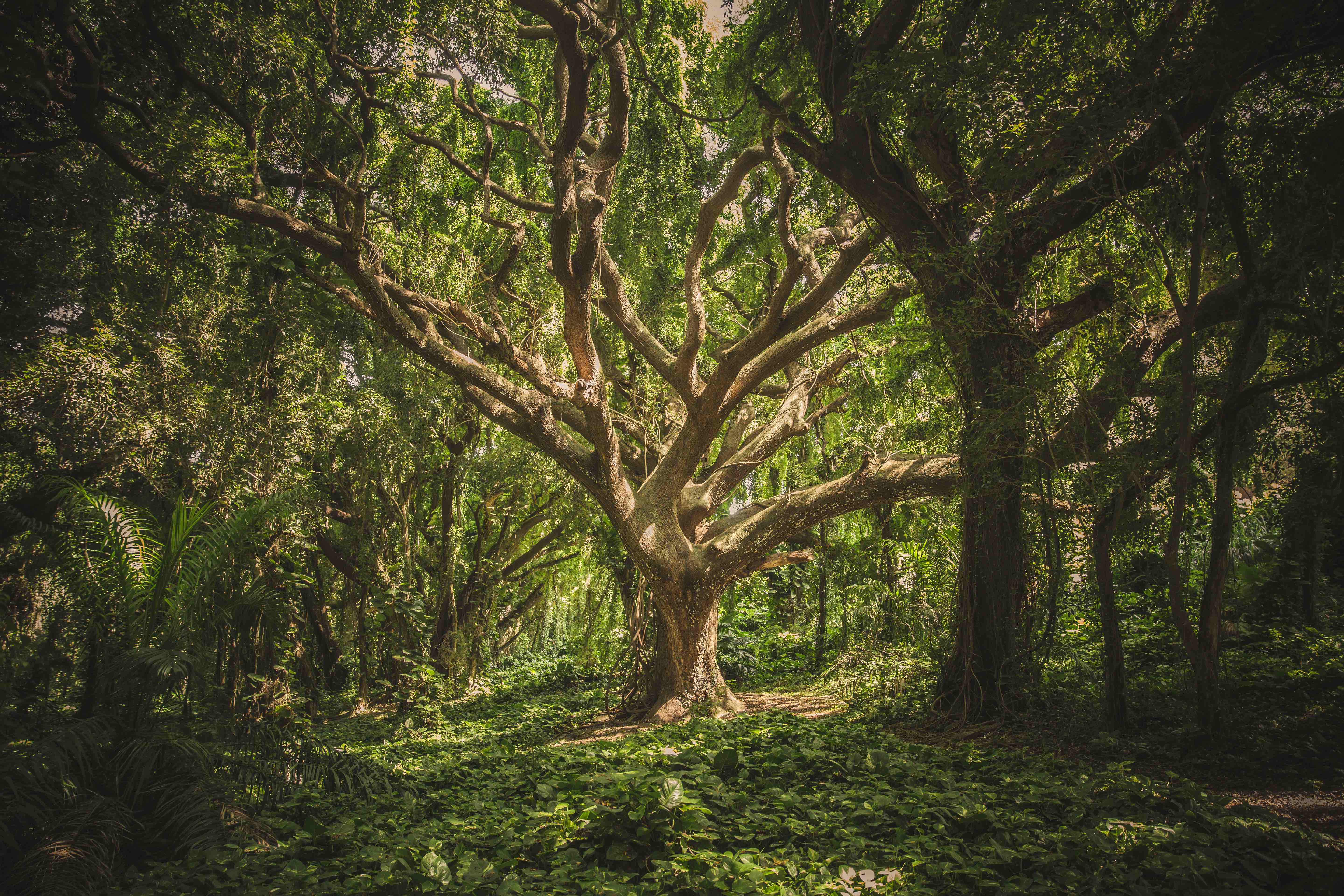 Our Commitment to the Environment
Gus:
We always wanted to incorporate our personal commitment to the environment in our professional lives.
We decided to implement a tree-planting program as a way to give back and connect
with more people who, like us, want to make a difference for this and future generations. Everyone can do something, anything from driving an electric car and minimizing emissions towards planting trees.
Alf:
As of the end of September, we have planted 376 trees.
We keep count on our website
, it's been great to see the program resonate with so many users!
The Future
Gus:
We are working on a
more refined user interface for FoxyUtils
, with added flexibility and appeal.  In the long term, we are always working on more services to add…
Alf:
…along with
continually improving the functionality of existing tools
. We love reading your feedback every day, it's what anchors our vision for future developments, so keep it coming!