Benefits of PDF File Use in Real Estate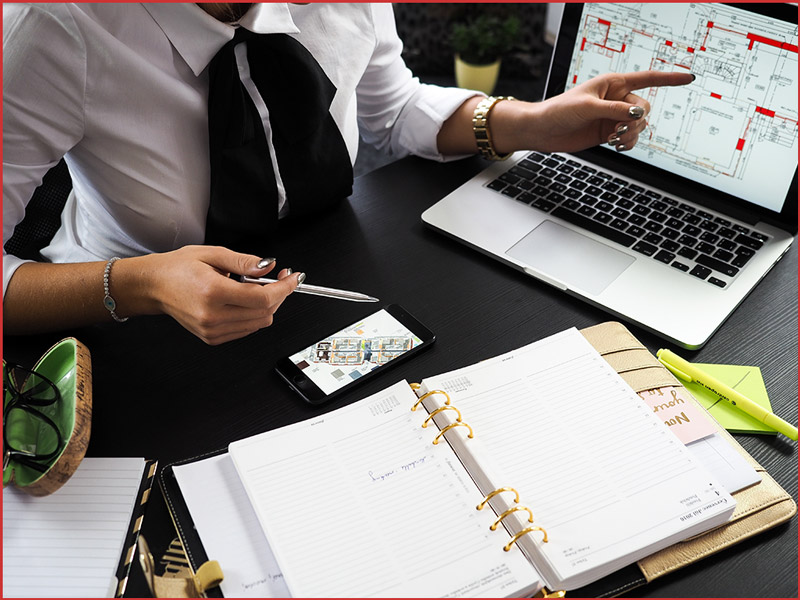 Working in real estate can be a challenging and demanding enterprise for sales agents. They have to work off hours and be constantly available for visiting locations and taking calls.
Being consistently busy closing sales and managing different properties can be demanding, but one valuable method for optimizing workflow to focus on increasing sales is to switch from a paper-based document management system and store all files digitally in PDF file format.
Scroll down to find out how using PDF file format can help you communicate with clients efficiently and manage sales cycles and documentation with ease.
eSigning & Portability
One of the main benefits of PDF file use for people working in real estate is eSigning because of the mobility it allows for. If you are a sales agent in real estate, you know you have to be willing to sacrifice leisure time or skip out on time with family and friends to meet with clients after their 9-to-5 workday or even on weekends.
If you have all the necessary documents saved as PDF files, you can cut down on these trips by never needing to run to the office to print. All you need is your laptop, tablet, or phone to be ready for the next sale. When meetings go well, contracts can be eSigned on the spot.
Customization & Editing
With PDF software, you can edit purchase contracts, listing agreements, offer letters, and other real estate documents effortlessly. You'll never need paper, pen, or a printer.
You can prepare documentation on your computer, tablet or smartphone by using pre-installed software, web or mobile applications. If you'd like to avoid the hassle of new software installations, web application like FoxyUtils can be the perfect solution for you.
Data Security
According to the FBI, real estate companies are increasingly becoming victims to fraudsters and scammers. To protect a company from this type of attack, increasing document security must be a priority. PDF software provides several features for preventing the leakage of sensitive information. This software allows you to add passwords to documents, and restrict editing and printing.
Bonus:
PDF software might be not enough to protect your company. Check out the following tips on how to improve data security in your real estate company:
Protect your wireless router by changing the administrative password.
Never use unsecured networks in public places for business.
Educate your clients regarding the risks of opening e-mails from unknown sources and making money transfers using links.
Do not begin working with IT companies before double-checking all of the reviews of their services.
Information Organization & Accessibility
In the US, real estate companies are legally required to keep records of their clients' closing documents. Other countries have similar requirements for their real estate industries.
Each sale results in a barrage of documents: buyer's agent agreements, purchase agreements, amendments or riders, home inspection reports, and many others. If you try to maintain hard copies of all of these documents, you can end up drowning in a sea of documents.

You can prevent this paper storm by organizing documents in PDF file format in virtual folders. Whenever your team members need to view or use documents, they can easily search and access them in a few clicks.
Seamless Sharing & Collaboration
Using digital file management, you can collaborate with your team members and share documents from anywhere in the world with internet connection. Your colleagues will be able to receive and view files without any unexpected issues like missing fonts or altered graphics.

Convenience and the ability for the easy and constant cooperation of team members can be indispensable. Undoubtedly, PDF remains the one of the most reliable digital formats for sharing data such as including real estate documents.
Professional Approach
Most customers expect all of their questions to be answered straight away, with corroborative documentation included. If you fail to meet these expectations, you risk deteriorating your reputation and losing clients. Having documents organized and digitally-stored can save you time and allow you to share documents with the client in seconds.
Quick responses will prove your professionalism and efficiency, build rapport, and serve to boost the reputation of your company.
Bottom Line
PDF software such as FoxyUtils can be an indispensable tool for real estate companies. PDF file tools are underestimated, but they can help you efficiently and reliably create, use, merge, compress and share high-quality real estate documents with ease.
By keeping documentation in PDF format, you'll eliminate piles of paper in the office and keep data well-organized, safe, and easy-accessible for your colleagues and clients.