How to compress PDF & other file types
The Internet has been an integral part of life for years, but users still struggle with classic software constraints such as limits on upload speed & file size.
Our technology keeps improving at an exponential rate and has come to permeate many aspects of daily life. Nevertheless, numerous government, university, and corporate websites still won't allow for PDF file uploads that exceed 2 megabytes, let alone decent image for our avatar.
Got a free or bargain mail server? Forget about being able to send or receive large files. Upload size caps and server limitations may stop you and even bloat someone else' email server in the process.
The biggest hard drive, the fastest connection, and the most cutting-edge mail server become irrelevant when limited by the conditions of the slow servers out there. Navigating these limitations means being prepared and able to send small PDF files, even smaller JPG files, and knowing how to compress files regardless of their format.
In this post, we will teach you:
How to Compress PDF files
Like many things in life, there's an easy way and a hard way. It all depends on how much time you are willing to invest in the process and on whether you're willing to install special software. This applies not only to shrinking PDFs, but also to compressing a variety of file types in general.
The simple way to reduce PDF file size:
Regardless of the tool you are using to create your PDFs, you can usually find options for creating compressed versions when you're saving the file. To export a file as a PDF when saving from Microsoft Word, you need to select PDF as the file format and then select the "Minimum Size" option as explained in the image below.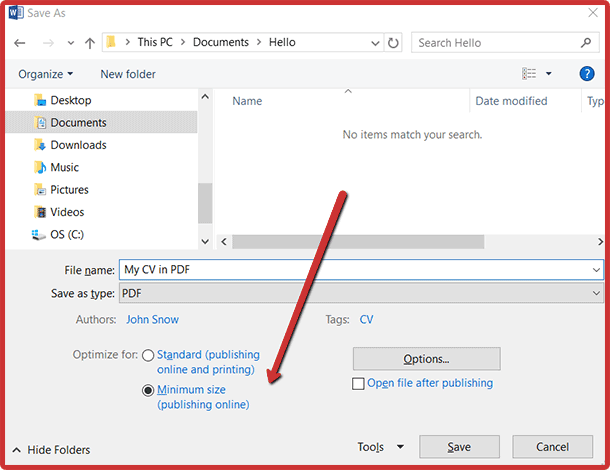 In other applications, you might see the option available under a different name.
– In
Apple's Mac OS Preview app
, open a PDF and then select export as PDF with the option "quartz filter (Reduce file size)" selected.
– In
Adobe Acrobat Pro
you need to click "Save As" and then "Save as Reduced Sized PDF." You might get a prompt asking you to choose a version of Adobe Acrobat Reader (for compatibility), choose the most recent version.
– In
Nitro PDF
things get a little bit trickier. You need to go to File > Print, Print, select "Nitro PDF Creator" from the printers list, click the "Properties" option and select "Web-ready Conversion Quality."
The easiest way would be to use an online PDF tool such as yours truly,
FoxyUtils
, which doesn't require any software downloads. After creating an account,
select the PDF file you want to compress
and
voila
. You can even choose the level of compression you want.
There are other alternatives in the market, but be sure to read their fine print closely, as several tools will retain your data, overcharge you, or even install malware.
Avoid having an excess of images and try to compress images before adding them to a file (instructions for how to do this below). Another great hack is to
split PDF files
into several parts and then send or upload them separately.
How to compress JPG, PNG, TIFF and more
How often do you encounter issues with uploading photos to a site or sending pictures via email? Users encounter this issue often because almost all social media sites, websites, and platforms have file size limits.
If you are a website owner, you know that having large pictures influences the website speed performance. Having a website that loads slowly can make you lose the interest of users and of potential clients. These are just a few examples of when compressing images can be advantageous, but how can you do it quickly?
The Internet is full of user-friendly solutions to compressing your image files in a few clicks. Most tools offer a 3-step process: Upload the image file > Select the compression level > Download a brand-new compressed to the specified size. Done!
"Lazy" way to reduce image file size:
To compress your pictures you can use
Microsoft Word:
– First, click the picture you want to compress. After you do this, you will see a new tab called "Format". Select it and then click "Compress Pictures."
– Choose the purpose of compression (for insertion into a document, for online publication, or for sending in an e-mail message).
– Click OK and save the image.
Alternatively, you can use free online platforms for easy image compression and possibly even faster results. Some alternatives are:
TinyPNG
is a handy tool for compressing up to 20 images at a time. By the way, don't let the name 'TinyPNG' confuse you. It first appeared as a tool for PNG optimization and compression, but it quickly evolved into a JPEG compression tool. TinyPNG carefully analyzes your image file and compresses it, keeping a good balance between size and quality.
Bonus! TinyPNG has a WordPress and Magento plugin, which means you can compress images while using those platforms.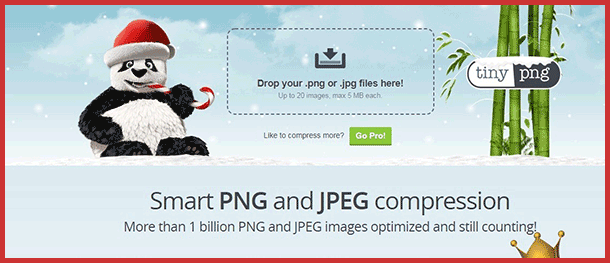 Optimizilla
works using the same principle as TinyPNG. It allows you to upload and compress up to 20 images with no risk of image distortion. This tool features the ability to view and compare versions of the image before and after compression to help optimize quality. This saves time and leaves images ready for use.

Compressnow
works using the same principle as TinyPNG. It allows you to upload and compress up to 20 images with no risk of image distortion. This tool features the ability to view and compare versions of the image before and after compression to help optimize quality. This saves time and leaves images ready for use.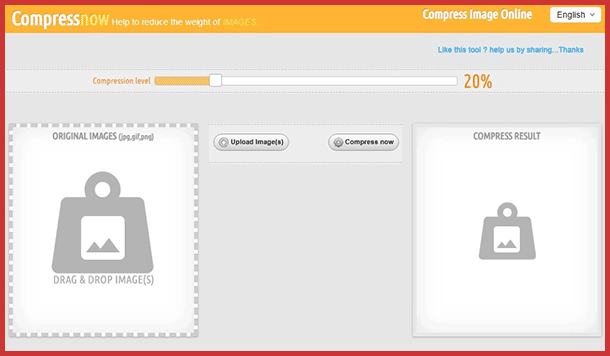 As for the TIFF image format, there are not as many tools available as there are for the compression of JPEGs. Nevertheless, some multifunctional compression tools such as
WeCompress
cover a wide range of image formats including TIFF.
Pro tips on how to decrease JPG, PNG and TIFF file size:
Take advantage of the plethora of
Adobe Photoshop
features to compress and make additional changes to your images. Adobe Photoshop is a paid tool that will require some time to install. However, it is a secure and reliable way for editing images. It will retain the maximum image quality possible while reducing file size.
Another robust tool is
Gimp.
It offers a lot of useful features to not only compress images, but also to turn your photos into art with unique graphic design elements. However, it may take some time and effort to get accustomed to the variety of features available and to learn how to use them to achieve the desired quality for your image.
Whether you have to compress a few photos or professionally edit an image, these tools can really come in handy. All you have to do is dedicate a little time and effort to learning how to use them.
How to compress video files
Why do we opt for video compression? You may want to free up space in your hard drive, or you may want to send video files via email or chat but find yourself limited by file size limits.
If you have an online business and you want to attach a video file to your site, you will probably need to compress the video in order to limit buffer times and avoid slowing down the website.
"Lazy" way to compress video:
Never make long videos and you'll never have to compress or cut them. Just kidding. If you need to share any video content, you shouldn't need to deal with time limits and size restrictions.
Here are three of the most popular applications worth checking out if you need to compress videos effortlessly and without technical knowledge:
Freemake Video Converter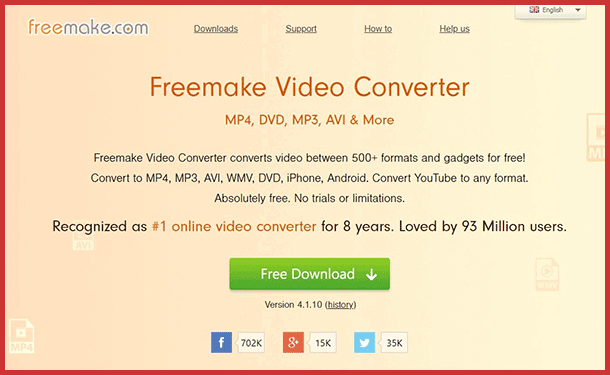 You do not have to be a professional video editor to work with Freemake Video Converter. The main benefit of this software is its simplicity. Just add the video, select the format, enter a custom size limit, and click "Convert". Mission accomplished.
A few more reasons to choose Freemake as your compressor tool are its ability to convert videos into more than 500 formats, its compatibility with a variety of gadgets, and the fact that it's free with no hidden fees. However, there is one downside to this tool; it does not work on Mac.
Handbrake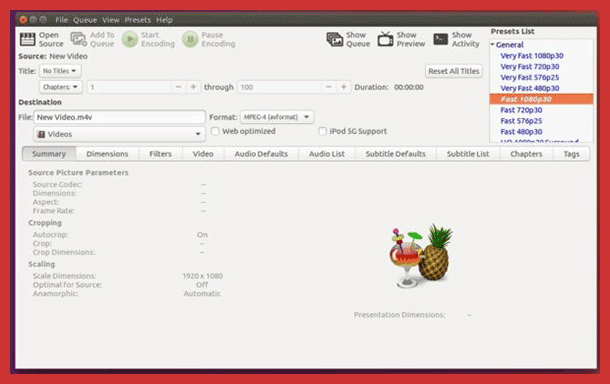 Handbrake is a powerful open source tool that can reduce the size of videos without a noticeable drop in quality. It has some basic and advanced features that allow you to modify videos to fit your needs.
Handbrake can convert videos in almost any format and compress them with a few clicks. Unlike Freemake Compressor, Handbrake is available for Windows, Mac, and Linux users. Therefore, regardless of your operating system, you can always transform large videos into formats fit for light and easy uploads.
Any Video Converter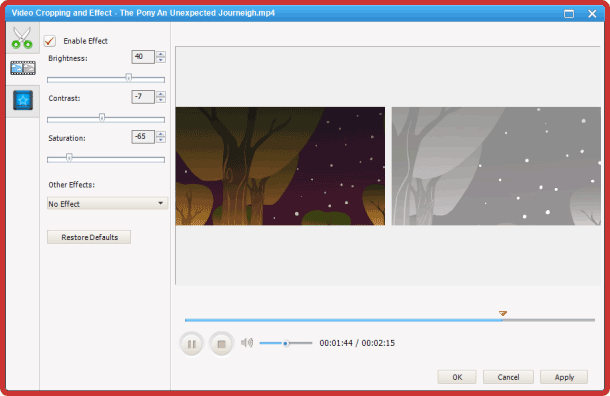 Any Video Converter allows you to convert video to any existing format and compress files to almost half their size without sacrificing quality.
In addition to its core functions of conversion and compression, you can also trim and merge video, adjust contrast and saturation, add effects or watermark, burn video to DVD (if you're still into that) and even download online video or music. The motto of this tool is "No limits, no costs."
Pro tips on how to compress video:
If you are ready to dedicate more time to the development of your video editing skills, here are a few things you should know.
First, it helps to understand why some video files are larger or smaller. The size of a video depends on
resolution, bitrate, and encoding
.
If you
know the recommended resolutions for your target output (e.g., a video promotion on Facebook)
, you will be able to target the right audience. Identify the primary goal of your video content, think about who is watching and how, then adjust the resolution according to the needs of your target audience.
The next important factor to be familiar with is bitrate. Bitrate is information transmitted per second and is usually measured in Megabits per second (Mbps) or Kilobits per second (kbps). If you
learn to control bitrate
, you can reduce the video size and improve its quality at the same time.
The final key term you should be acquainted with is encoding. We won't bore you with a tedious tech discussion, but we'll leave you with a brief yet useful recommendation:
use H.264 encoding with an MP4 encoder.
. This will help you to compress videos with only a slight loss of quality.
To summarize, if you want to transform your videos without sacrificing quality, don't be scared to experiment with the format (ex: converting video to MP4, 3GP AVI, or other formats), the video encoder, video bitrate, and resolution.
Reducing the file size of Text Docs, Spreadsheets and Presentations
Text documents, spreadsheets, and presentations have been the core of online work for over a decade. Yes, there are several alternative tools such as Google Suite and LibreOffice, but in this article we will focus on Microsoft Word, Excel, and PowerPoint.
Microsoft Office is so big that most of its competitors allow you to export files to formats compatible with Microsoft's tools.
"Lazy" way to compress Docs, Excel and Powerpoint documents:
In order to avoid wasting time, it is better to use a multifunctional compressor.
NXPowerLite
NXPowerLite is one of the best tools available online for quick file compression. With this software, optimizing your Microsoft Office files is a breeze. The drawback of this software is that it takes a few minutes to install and you have to pay for it when the trial version expires.
WeCompress
WeCompress is a free version of Neuxpower which you may prefer if you are only interested in compression without the extra bells and whistles. This tool can shrink all of your Microsoft Office files in a few moves. The best part about WeCompress is its ability to reduce the size of PowerPoint, Word, and Excel files without needing to change tools for each file type (Not every tool provides such an option. You drop the file – wait a few seconds – and file is compressed.)
Pro tips on how to compress Word, Excel and Powerpoint documents:
When creating a large file that contains media, you can minimize its size by following some simple tips.
If you have to use pictures, convert them to JPEGs or JPGs, which lighter image formats. Don't copy and paste pictures; it's better to insert them.
Always compress images, audio, and video files for PowerPoint presentations (the same applies for inserting an image while using our PDF editing tool! But you can still use our compress PDF tool to avoid working too much).
If you embed charts, it can increase your file size. To avoid this, you can convert charts into images to reduce their size.
How to compress Audio Files
Have you ever recorded a meeting? Some audio formats can take up considerable space on your device and can be too heavy to share via email. In those situations, you probably want to reduce the file size while maintaining the sound quality. To do so quickly and effortlessly, use one of the tools described below.
"Lazy" way to reduce the size of Audio: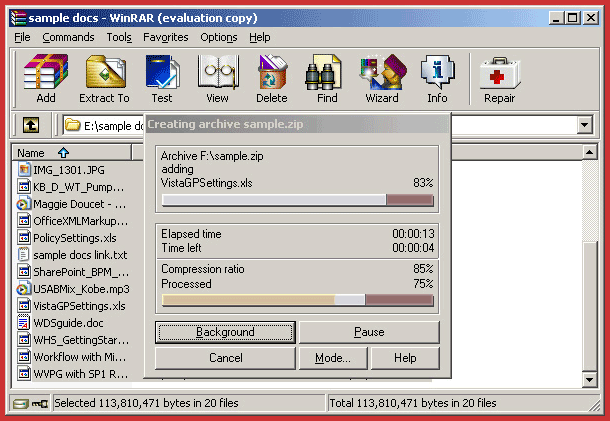 Online Audio Converter is a free platform that you can use to convert file format and reduce the file size of your audio in a few clicks. It offers a few advanced features to change the quality and bitrate of a file, and even to remove voices.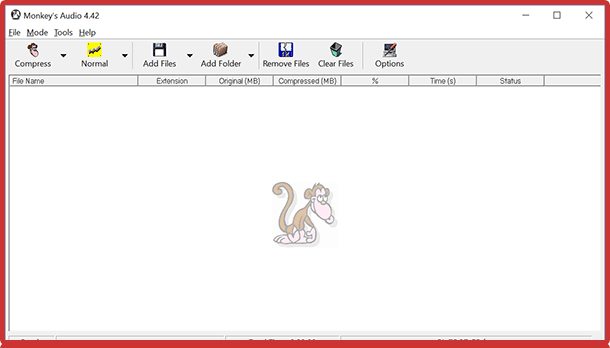 Monkey's Audio differs from most tools used for audio compression. It creates a bit-by-bit copy of your audio file while preserving the sound quality. Another feature it has that you won't find in most compressors is its ability to decompress your file and retain the original version.
Finally, it requires zero background knowledge of compressing media files and is free.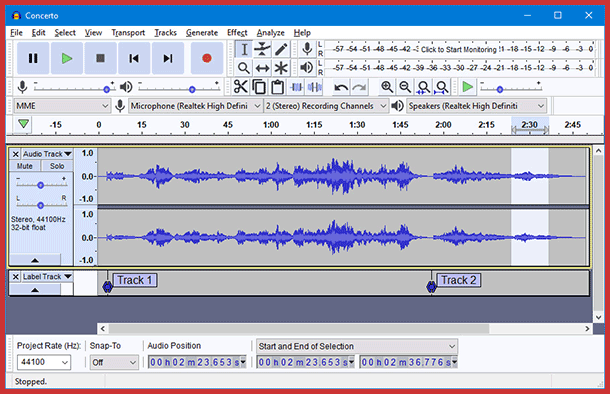 Audacity is another free software program that runs on all popular operating systems. It is perfect for compressing as well as recording audio. You can compress, edit, and optimize quality by taking advantage of its essential features, additional plug-ins, and effects.
Online Audio Converter , Monkey's Audio and Audacity are all powerful and highly efficient tools for file compression. If you want to access more features, you may choose to opt for some paid multi-track editors like Advanced Audio Compressor or Ashampoo Zip Pro.
Pro tips on how to reduce the size of Audio:
There are three factors that influence the size of audio files and three ways to compress audio.
The first way is to change the file's format. Traditionally, audio files are divided into two types: lossy and lossless. Lossy formats (MP3, WMA, AAC, Ogg Vorbis) are less heavy. However, the quality of lossy files is usually lower. Lossless formats (FLAC, ALAC) have high-quality sound but significantly larger file size. Therefore, converting to a lossy format will dramatically reduce file size.
The second way to reduce file size is to lower the bitrate and sample rate. Audio files with high bitrate and sample rate are larger. By decreasing bitrate and sample rate, you can save yourself quite a bit of space.
The third way is to trim any unnecessary segments that don't add much value or provide useful information.
How to add files to archive files
To compress data you can add files to an archive. If you want to share heavy files via email, you will often exceed the attachment size limit. Adding files to an archive is one of the best solutions for this problem. How do you do this? Here are three ways you can add files to an archive in less than a minute.
Built-in Zip Compression in Windows:
This is simple. Highlight the files in question > Right-click the highlighted files > "Send To " > Compressed (zipped) folder. Done!
WinZip Utility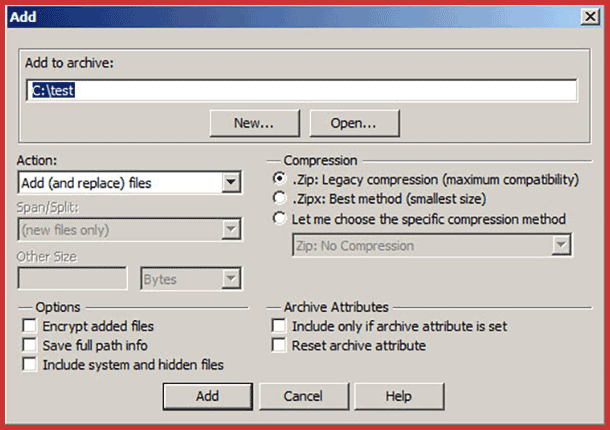 WinZip is an internet classic. Though most users are familiar with the free version, it does offer a paid alternative with some additional features such as watermarking and banking-level encryption for data protection. You can install it and test this tool for free before buying it.
Adding files to an archive with WinZip is as easy as it is with the alternative described above: Right-click highlighted files > "Add to ZIP" > Specify the path and the name of archive > Save.
WinRar Utility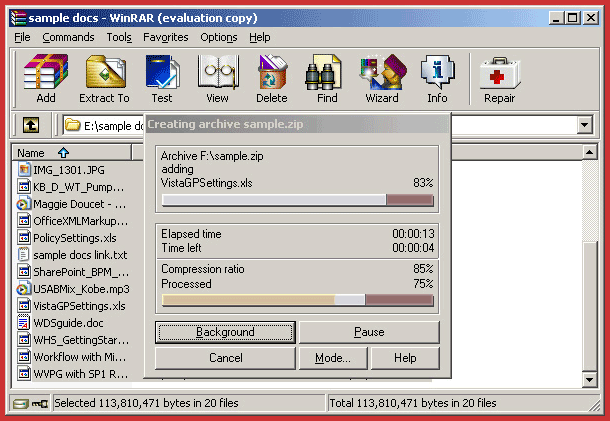 WinRar is a fast and powerful program that supports most compression formats. The benefit of this tool is a special algorithm that recognizes media files and compresses them without compromising quality.
The step-by-step process for conversion is: Highlight desired files > "Add to archives" > Specify the name and the path > Choose the format > Click "OK" and save the archive.
7zip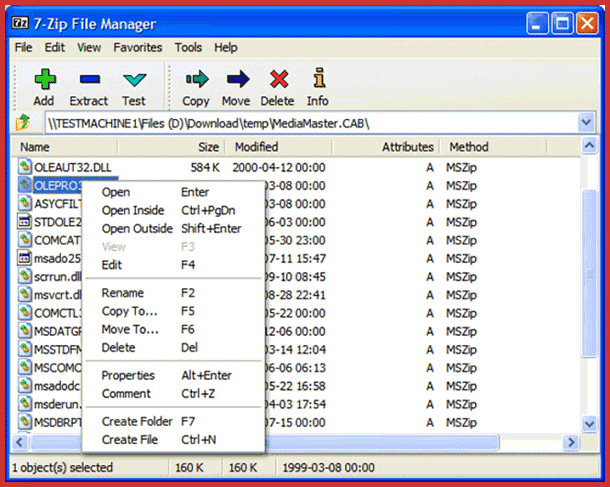 7zip is a free program that runs on all versions of Windows and Linux. It supports as many formats as its competitors, offers a fully integrated file manager, decompression, and password protection for your data. The main advantage of 7Zip is a higher compression ratio than WinZip or WinRar.
The simple formula for compression is the same as it is for one of the previously mentioned programs: Open File Manager > In the "Add to Archive" window choose zip format > click "Ok." The archive will be saved at the same place as the original file.
Bonus file Sharing tips:
Are your files still too big to share? A last resort could be using an online file storage tool such as Google Drive, Dropbox or Mega to upload your files, get their "sharing URL" and then just share the link. It's a useful way of sharing heavy files, but it still demands some time for both the sender (who has to upload) and the receiver (who has to download).
We hope you've found this guide useful, and remember, if you ever need your files to be compressed, edited, split, merged, protected, measured, transformed from PDF to Word, Word to PDF, JPG to PDF, PDF to ePUB (or more), FoxyUtils has got your back.
Need more professional tools such as OCR, batch processing, cloud-connection, and workflows? Try our premium version for less than $3 a month!